Nieuwe categorie, iets, dinges, whatyamacallit!
Seal of Approval! Mr Mudkip approves good stuff!
Dingen die deze zegel krijgen, zijn gegarandeerd hi-quality. Dingen die je zeker niet moet missen!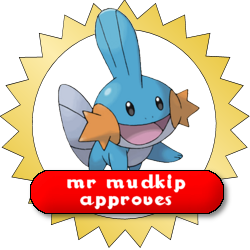 En als eerste is genomineerd voor deze zegel: Lia, met haar nummer The Force of Love. Het is de theme van het koreaanse MMORPG spel RF Online, en op de soundtrack van deze game, en op haar album 'Dearly'.
[audio:lia-forceoflove.mp3]
Mudkip approves!